I gravitate towards devising projects that explore social justice themes using participatory techniques, site-specific/immersive settings that break down barriers between performer and audience, inviting audience members in as co-conspirators.
Selected Devising Projects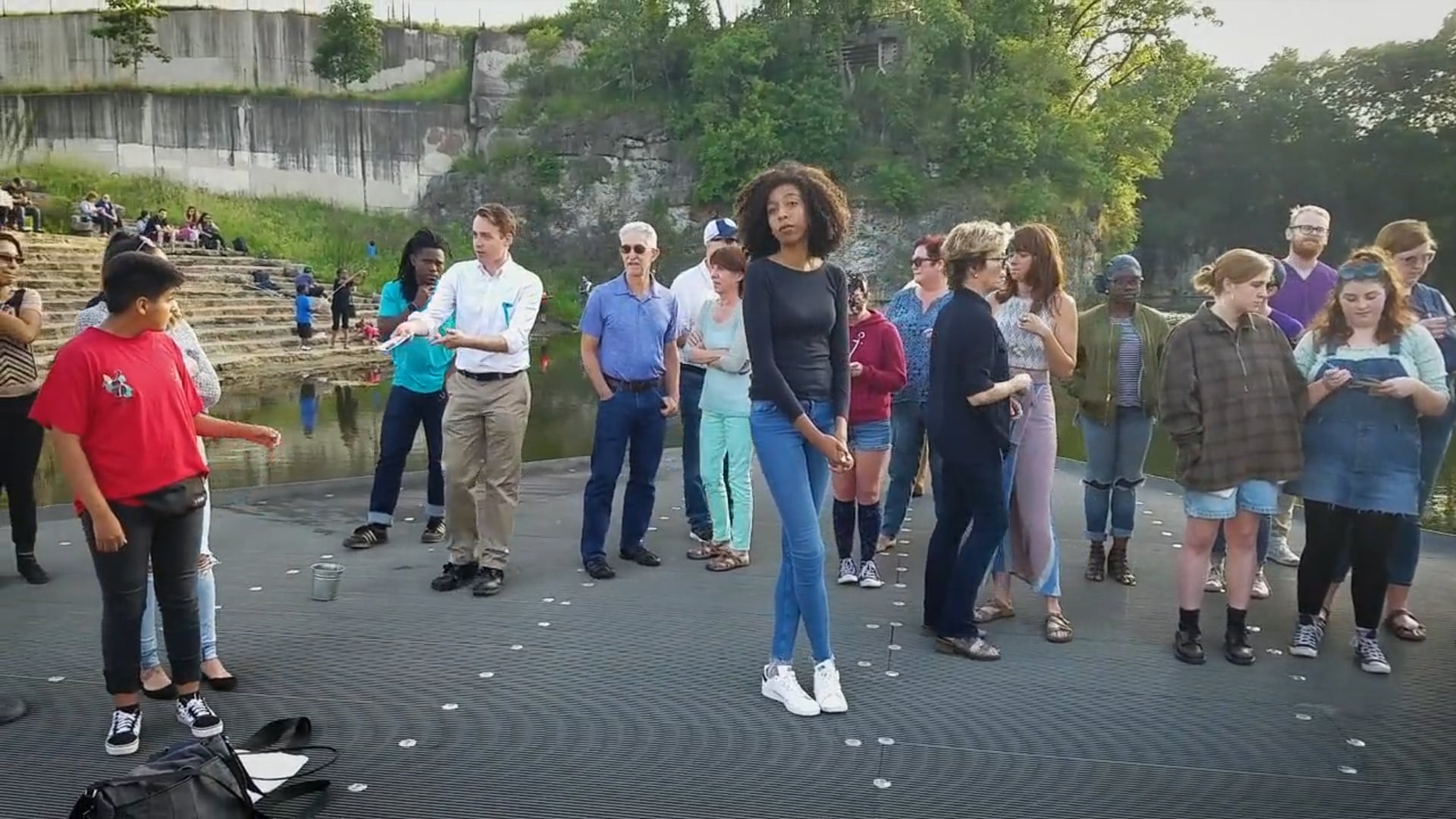 This Boat Called My Body Recap
02:32
Breath for Humanity Monologue Excerpt
02:48
​
As a child of two English majors, fiction was something of a religion in my household growing up. I spent every recess during fifth grade completing my first (and only) novel - a fantasy-adventure story entitled The Girl Who Took Risks written entirely on looseleaf notebook paper and totaling 210 handwritten pages, lovingly stored in my Backstreet Boys Millenium Folder.
​
Growing up I participated in Chicago's Gallery 37 program, where my writing was published in the anthology Paper Atrium. You can read some of my poetry and personal essay writing HERE. I've also shared my writing at various open mic/live lit events including Loose Chicks, Beast Women, Pause and Third Estate Art
​
See below for a video of a recent storytelling event I participated in with Third Estate Art.*my piece begins at about 31:55 - I highly recommend experiencing the full show